If you need a few exciting and adventurous ideas, or downright relaxing things to do in Humble, TX, at night, you are not without options! The city and its surrounding areas offer a wide range of choices for nighttime entertainment, whether you're looking to plan a special date night or want the entire family to enjoy some time together. Check out these 7 things to do in Humble at night so your Texas nightlife never gets boring!
1. Purgatory Scream Park
This might not be the best choice for everyone in the family as the Purgatory Scream Park offers a haunted house experience sure to give you the chills! The indoor tour is open for a limited time throughout the year and there is an admission price as well, so to find out more and get your tickets in advance, visit http://www.purgatoryscreampark.com/.
2. Escape It Houston
Escape rooms have become a favorite group activity choice for many, offering a challenging adventure you're sure to love! Solve puzzles and escape from a variety of rooms at Escape It Houston, including a replica of the Titanic, the Alamo, Medusa's lair, and much more. For information, visit https://escapeithouston.com/.
3. The Rustic Brush
Indulge your creativity by yourself or with friends at The Rustic Brush. This beautiful studio offers art workshops that allow you to create beautiful, custom home décor and pieces that you'll be proud to show off! Workshops are available for groups or singles. To find out more, visit https://therusticbrush.com/.
4. Main Event
The Main Event is an indoor arcade offering bowling, laser tag, and all the classic arcade games you love! The arcade also has a full snack bar so there's no need to leave when the stomach starts rumbling, and you can also book birthday parties and other special events. Check out their website at https://www.mainevent.com/.
5. Max Bowl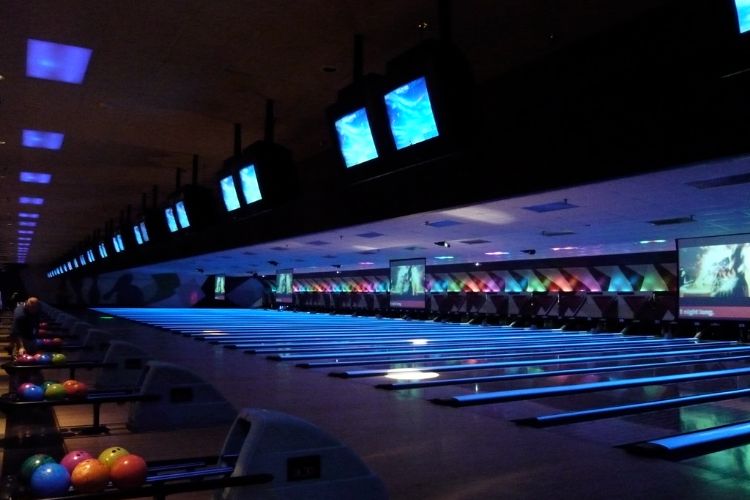 Max Bowl is a family-friendly bowling alley with added arcade games and much more! You can order pizza to enjoy while playing the lanes and reserve a table for birthdays and other events. Check out their website for more information, https://maxbowl.com/.
6. Stampede Houston
If you're looking for a classic country western bar with dancing, karaoke, and drink specials, then Stampede Houston is the place to be! This fun spot also offers mechanical bull riding and dance lessons. For more information, visit their website, http://www.stampedehouston.com/.
7. Old Town Spring Tasting Room
If you love wine and want to sample a variety of Texas favorites, check out the Old Town Spring Tasting Room. This quaint location offers samplings and tastings as well as bottles for purchase. Enjoy a glass of vino on their front porch and don't hesitate to ask the staff for recommendations as well! Visit their website for more information, https://www.oldtownspringtastingroom.com/.
Kingwood AC Repair Pros is happy to bring this quick list of things to do in Humble, TX at night to our readers. With so many great activities offered in and around the city, you have better things to do with your time than DIY air conditioning repairs! If your residential or commercial AC needs attention, turn to our trusted Humble HVAC repair contractors. We offer FREE quotes and convenient appointment times. For more information, call today!