For us humans, there's nothing better on a cold winter day than bundling up in a cozy sweater or wrapping yourself in a warm blanket. But we don't have the natural fur coat that our canine companions do.
That leaves many dog owners wondering - what temperature is too cold for a dog? In brief,
most dogs are comfortable at temperatures above 32°F, but smaller, older, or health-compromised dogs may need warmer temperatures around 68-70°F.
In this blog post, we'll discuss how cold is too cold for dogs inside your home. We'll go over factors like breed, age, health conditions, and more. And we'll give tips on how to keep your dog warm and comfortable when the mercury dips. After all, we want our furry friends to stay toasty all winter long!
How Cold is Too Cold?
First, let's go over some general indoor temperature guidelines for dogs:
As you can see, there's no one-size-fits-all answer. Breed, age, weight, and other factors play a role. Next, let's look closer at how these individual differences impact cold intolerance.
Factors That Affect Cold Tolerance
Breed and Coat
A dog's coat is their first defense against the cold. Breeds with thick, dense fur tend to do better in chilly conditions. Some examples:
Short-haired breeds like Greyhounds, Boxers, Dalmatians, and Weimaraners are more prone to feeling cold given their thin coat. They'll appreciate extra blankets and sweaters when the temperature drops. Understanding your dog's coat type can help you gauge their cold tolerance.
Age
Senior dogs have a harder time regulating their body temperature. Their ability to tolerate chilly conditions decreases with age. Keep a close eye on older dogs to make sure they're not shivering or seeming anxious in colder indoor temps.
Puppies also have less insulation from their immature coats. And their small bodies lose heat more quickly. Be sure to keep baby dogs nice and cozy.
Health Conditions
Some health conditions can make dogs more vulnerable to the cold, including:
Pay close attention to dogs with any of these conditions. They may need their environment warmer to stay comfortably heated. Consult your vet if you're unsure of your dog's ideal temperature range. With care and monitoring, dogs with health issues can stay cozy in colder weather.
Weight
A dog's body condition also influences their ability to stay warm. Obese dogs tend to have more insulating fat that helps maintain body heat. However, dogs who are overweight can have other health issues that compromise their temperature regulation. Moderately lean dogs with a healthy coat tend to tolerate cold better than obese or underweight dogs.
Underweight pups without adequate fat deposits often struggle to generate sufficient body heat. Lacking proper insulation from fat, these dogs will feel chilled more easily. Smaller dogs like Chihuahuas have less surface area for fat coverage, making it tough to retain body heat. Ensure underweight dogs have sweaters, blankets, and warm beds to help maintain a healthy temperature.
The key is keeping your dog at an optimal weight - not too heavy, not too thin. Discuss your dog's diet and body condition with your vet. They can advise you on healthy calorie intake and weight for your dog's frame based on factors like breed, age, and activity level. With proper nutrition and weight management, your dog will be primed to better regulate their temperature when the mercury dips.
Tips for Keeping Your Dog Warm
Now that we've gone over the factors that impact cold tolerance let's talk about how to keep your pup comfortable when temperatures drop.
With some simple adjustments like these, you can easily keep your furry friend feeling comfortable and cozy when the temperatures drop.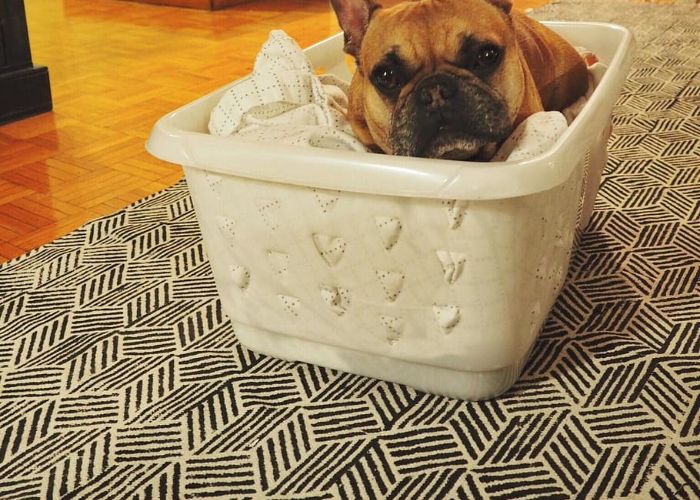 Signs Your Dog is Too Cold
How can you tell if your dog is actually too chilly? Here are a few signs to watch out for:
If you notice these behaviors in your dog when the indoor temperature drops, it's time to make some adjustments to help them get warm again.
Conclusion
There's no need for your dog to suffer through an indoor deep freeze. Take the time to consider their breed, age, health, and weight to determine their ideal temperature range. Add blankets, sweaters, and other warming accessories as needed. With some small tweaks, you can keep your pup feeling pawsitively toasty despite plummeting temperatures!
About Kingwood AC Repair ProsAt Kingwood AC Repair Pros, our team is dedicated to 100% customer satisfaction. We specialize in commercial and residential HVAC systems. Do you know we offer 24/7 emergency service? Call us now at (281) 623-1871 to schedule an appointment.